Lactic acid lotions have become quite popular today as some of the best products for skincare. There are many benefits of using lactic acid products for your skin. In fact, lactic acid will exfoliate dead skin cells and encourage new cell formation to make your skin healthy and glowing. It helps clear whiteheads, blackheads, and pores of the skin. These products will also reduce wrinkles and fine lines on the skin.
With dozens of lactic acid skincare products on the market, choosing an effective product isn't easy. There are many things to consider when choosing the most effective lactic acid skincare product for your skin. This article provides information on what you need to look for when choosing the best lactic acid skincare lotion on the market today, and lists 5 of the best products for you to choose from.
How To Choose A Good Lactic Acid Lotion?
Lactic Acid Concentration
The concentration of lactic acid should be between 10-30% of the lotion for the product to be effective in most cases. The exception is for acne-prone skin. Even though lactic acid products are good for acne, higher concentrations can cause flareups. Hence, if your skin is prone to acne breakouts, you should look for a lactic acid lotion with a concentration between 2-5%. It will minimize flareups and speed up the healing process.
Potential Allergens
Make sure to check if the specific product has any ingredients that you are allergic to. Products that contain soothing ingredients such as aloe vera and lavender are best for your skin. You should gradually introduce the product into your daily skincare routine.
Note on Initial Usage
Daily use isn't recommended at first unless your skin is used to the product. Lactic acid can irritate the skin when used daily at the start. Hence, you should try to use it 2-3 times a week in the beginning.
Now, without further ado, here are 5 of the best lactic acid skincare lotions available today:
1. DRMTLGY Exfoliating Body Lotion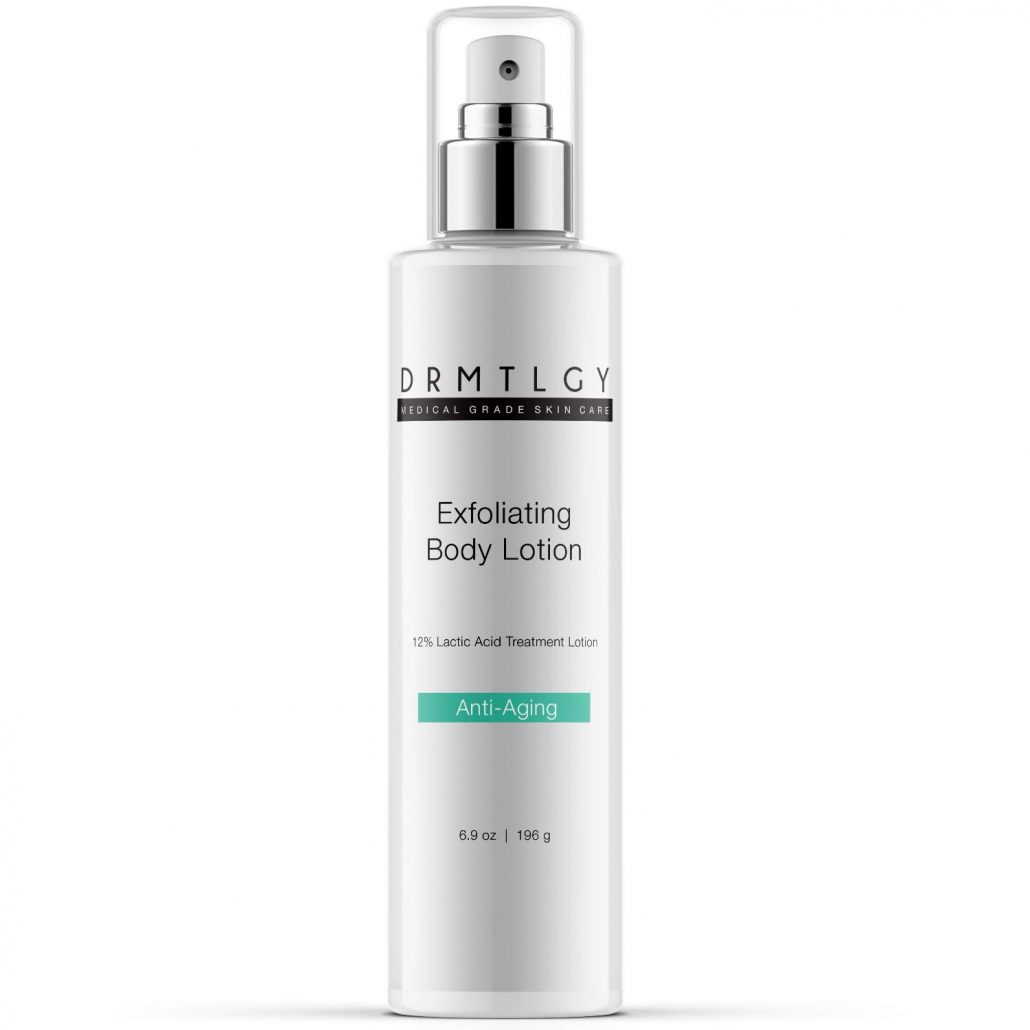 This is one of the most effective lactic acid body lotions on available today. Not only your face, but the whole body requires lactic acid skin care. If you are looking for an effective lactic acid body lotion, you don't have to look further than the DRMTLGY product. It comes with a lactic acid concentration of 12%. If you have dry, bumpy, and peeling skin, your skin will benefit from using this product. The high-quality product is oil-free, hormone-free, sulfate-free, paraben-free, gluten-free, formaldehyde-free, and cruelty-free. The lotion also works for keratosis pilaris and folliculitis. DRMTLGY contains a clinically-proven formula to stimulate the growth of younger and smoother-looking skin. The skin lotion contains an effective blend of alpha hydroxy acids to exfoliate and moisturize your skin and leave it feeling soft all day long.
2. AmLactin Rapid Relief Restoring Lotion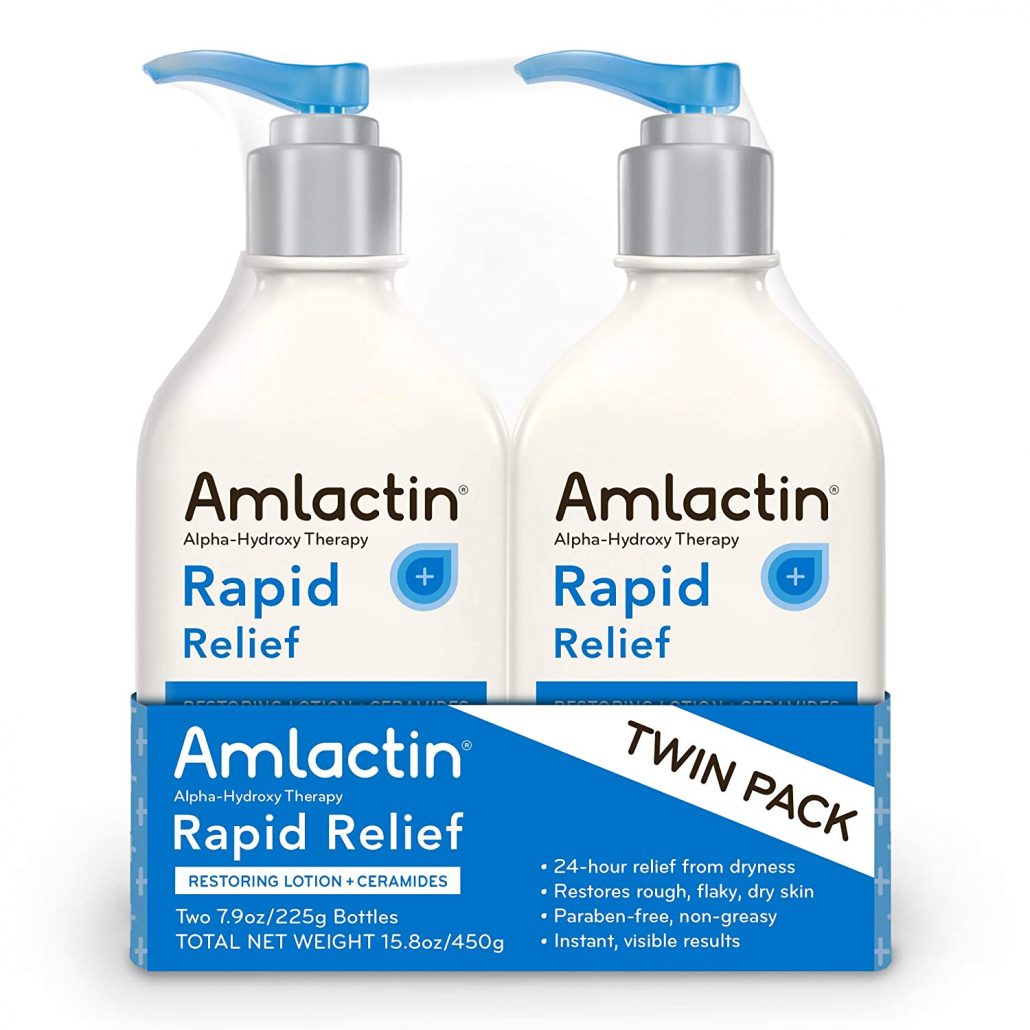 This is another great lactic acid lotion on the market today. It helps with dry, bumpy, and rough skin issues. The product is also effective for conditions such as KP and eczema. The key ingredients in the product include lactic acid and three types of ceramides. It hydrates your dry skin while alleviating the symptoms of more serious skin conditions such as keratosis pilaris (KP), eczema, psoriasis, ichthyosis, and flaky skin. The lotion contains lactic acid as an AHA or alpha hydroxy acid. This ingredient is effective in exfoliating and hydrating the skin while reducing the dryness and itchiness of the skin.
AmLactin also contains ceramides or fatty acids that are responsible for maintaining the skin barrier and locking in moisture. People suffering from dry skin conditions such as eczema tend to have fewer ceramides naturally. AmLactin is one of the best products to replenish the ceramide count in order to keep your skin feeling smooth and hydrated.
3. Dermal Therapy Alpha Hydroxy High Potency Lotion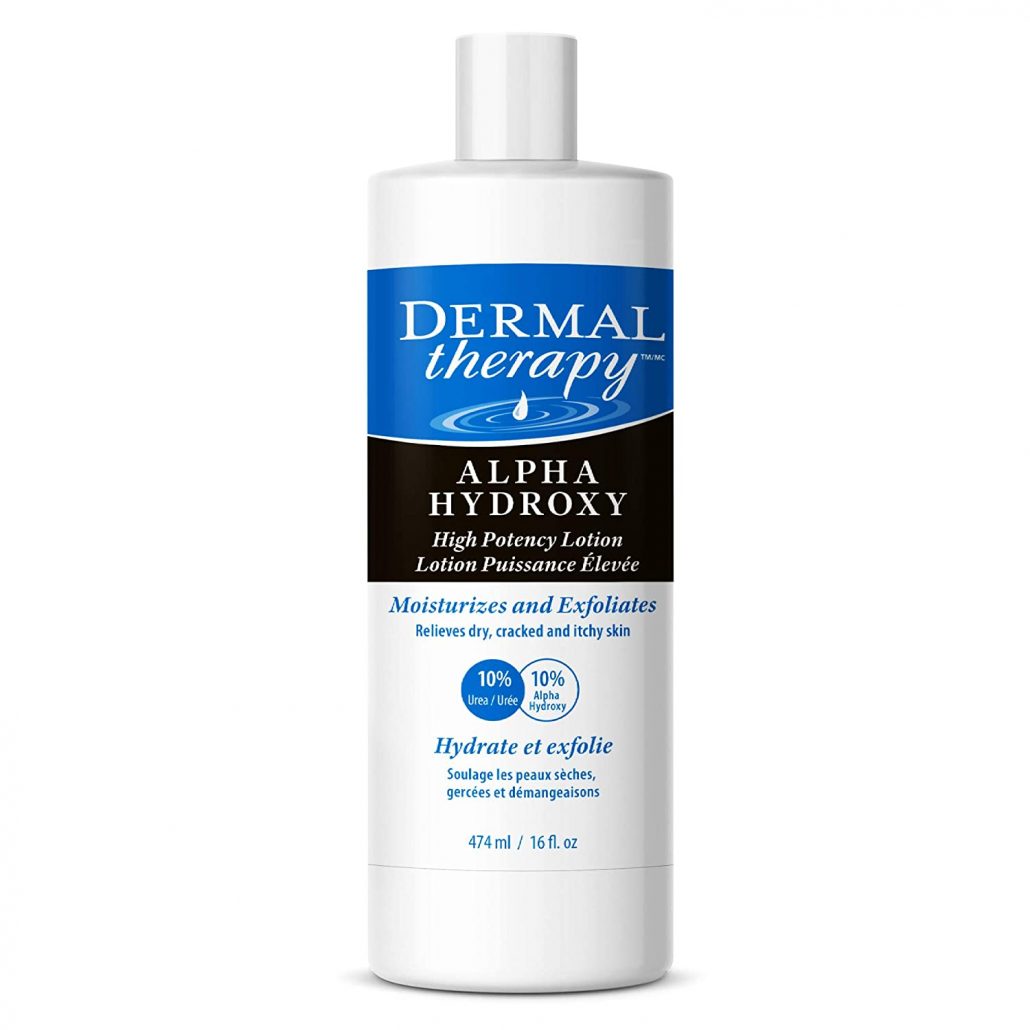 This product will deliver deep moisture into your skin with 10% lactic acid. The lotion is ideal for dry, flaky, rough, and scaly skin conditions. It is also ideal for people who are suffering from various skin conditions such as eczema, psoriasis, ichthyosis, keratosis pilaris. The key ingredients of the lotion are 10% urea and 10% lactic acid. The powerful dual-action formula of Dermal Therapy Cream helps moisturize and exfoliate your skin at the same time. It will remove excess dead skin cells and restore moisture to your dry skin. Dermal Therapy has been receiving quite positive feedback from customers who have purchased the product.
4. Beauty Facial Extreme Exfoliating Body Lotion
The Beauty Facial Extreme lotion is another effective skin care product containing lactic acid. It contains 12% lactic acid and is formulated with a unique blend of fruit acids. These acids contain emollients that help soothe rough skin and promote cellular regeneration. That's why this product is highly effective for dry and rough skin conditions. The product is also effective in treating keratosis pilaris and body acne.
5. DNA Code 10% Glycolic Acid 5% Lactic Acid Exfoliate Body Lotion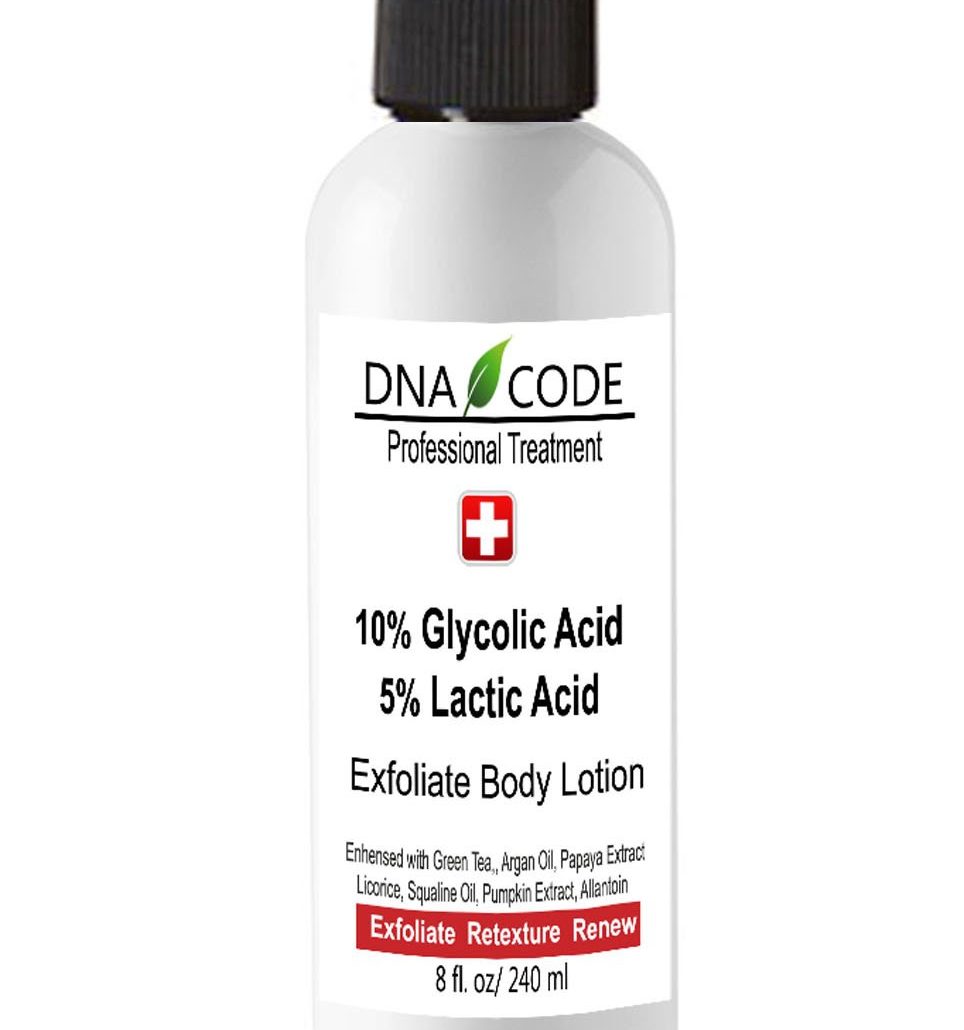 This lactic acid lotion contains 10% glycolic acid and 5% lactic acid and can be used for a lifetime. You can buy the product in two sizes such as 8 oz and 32 oz. If you are looking for a lactic acid lotion in bulk, this is the best product on the market today. Since the product doesn't use ammonium lactate, you won't have any issues with unpleasant smells or odors. The lotion also includes argan oil, licorice root, green tea, pumpkin, papaya, and allantoin.